HP Lubricants
National Gas Company offers HP Lubricants – "Power to Perform" from one of the world's largest Lube Marketers, HPCL. HPCL owns one of the largest Lube Base Oil Refineries with production meeting international standards. Along with multiple blending plants supported by world class R&D, HPCL has been manufacturing more than 450 grades of lubricants, greases and specialties through continuous upgradation and innovation.

The automotive and industrial oils and greases cater to sectors across industries including Transport, Railways, Manufacturing, Mining, Shipping, Agriculture, Power etc. covering a wide variety of applications. The robust technical services department and a highly focused Lubes Strategic Business unit continuously endeavors meeting customer demands with a wide range of best in class quality products and services.
AUTOMOTIVE

Gasoline & Car Engine Oils
Motorcycle & Scooter Oils
Diesel Engine Oils
3 Wh & Outboard Motors
Gen 6 Engine Oils
Nat. Gas,CNG, LPG Engine Oils
Tractor & EarthMoving Equip.
Rail Road Engine Oils
Axle & Transmission Oils,ATF
Automotive Gear Oils
Power Shift Trans.& Hydraulic
Shock Absorber Oils
Brake Fluids & Coolants
Automotive Greases
Synthetic Grades
INDUSTRIAL

Hydraulic Oils
Compressor & Pneumatic Oil
Industrial Gear Oils
Turbine Oils
Cylinder Oils
Refrigeration Comp.Oils
Spindle Oils
Machine way Oil
Wire Rope Lubricants
Film Oils & Stentor Oils
Industrial Greases
Sugar Mill Grades
Open Gear Compounds
Transformer Oils
Synthetic Grades
SPECIALITIES

Quenching Oils
Thermic Fluids
Rust Preventives
Metal Working, Cutting Fluids
Rust Preventive
Rolling Oils
Metal Drawing Compounds
Agricultural Oils
Mould Release Oils
Textile Oils
De Rusting Oils
Synthetic Grades
WE LAUNCHED
D-CYLINDER IN OMAN
SAFEST LPG CYLINDER IN THE SULTANATE WITH FEATURES LIKE RELIEF VALVE AND OPD VALVE
◎ From Lulu to Muscat Bakery. From Mumtaz Mehal to Shakespear Restaurant, everyone is using D-Cylinder
◎ More than 100 customers in Muscat, Sohar, Nizwa & Izki.
◎ Safest LPG Cylinder in Oman. Pay for what you use.
◎ D cylinders also eliminate manual cylinder handling and potential leakage from hoses thereby improving the work safety environment considerably.

INNOVATIVE PRODUCT
National Gas is the pioneering company that introduced the D Cylinder concept in Oman. The D-Cylinders are fixed in the gas bank, our LPG bobtail delivers the gas in the cylinder. The bobtails are fitted with flow meters to record how much LPG has been filled and same is invoiced to the client.
SUPPLY ASSUARANCE
National Gas has the largest fleet of bobtails, apart from strategically located Bulk storage spread over the Sultanate for reliable supply to D Cylinder customers that rely on uninterrupted energy availability for their business activities.
SATISFACTION GUARANTEED
National Gas follows strong internal procedures and scheduling systems that not only assure consistently high quality of LP Gas supply to its customers, but also ensure that clients never run out of gas.
Contact
For any kind of query, contact us with the details below.
+968 22084900
[email protected]
National Gas Company: Oneic Building, 2nd Floor, Al Khuwair, Muscat.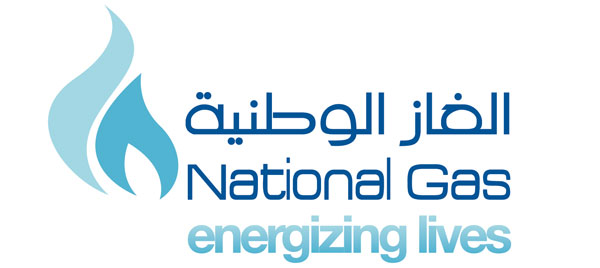 MUSCAT
Corporate Office
Reach out to us for any information that you require
+968 2444 6073
https://www.nationalgasco.net
GET IN TOUCH
Follow Our Activity
Check the latest news and projects sections to know more about what we are currently working on!