D Cylinder
National Gas Company designed and introduced this innovative product, the most safest LPG cylinder and we have branded it as "D-Cylinder".

The D Cylinder is the most advanced LPG cylinder designed as per DOT-4BW-250 / ASME Section VIII Division I guideline.Its' state-of-art features are designed to enhance safety, convenience and save cost, making it the perfect solution for hotels, commercial and industrial establishments.
What is D-Cylinder?
The D cylinder is equipped with features like Rochester level gauge, onsite filling, pressure gauge, excess flow check valves and safety relief valves. The D cylinder aims to address concerns encountered by commercial establishments such as insufficient gas withdrawal from conventional cylinders due to which customers tend to face frequent burner problems.

Its' gas level monitor device ensures that you pay for what you use without wastage. This guarantees 100% utilization since there is no leftover gas. The D cylinders also eliminate manual cylinder handling and potential leakage from hoses thereby improving the work safety environment considerably.
TOP VIEW

Key Features

1. Filler Valve
2. Rochester Gauge (Level Indicator)
3. LPG Supply Shutoff Valve
4. Pressure Gauge
5. Safety Relief Valve
6. Check Valve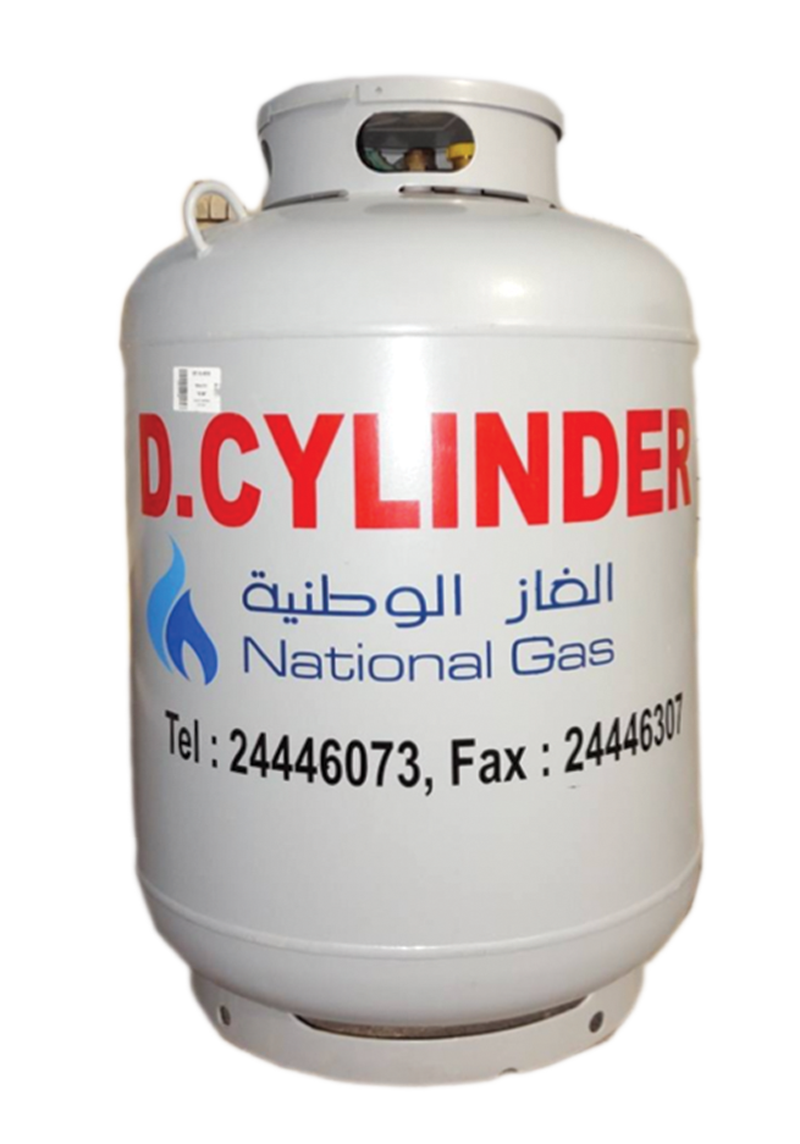 FRONT VIEW

Other benefits of D-Cylinder

1. On site filling
2. Pay for what you consume
3. OPD (Overfill Protection Device)
4. Avoid unsafe practices of putting cylinders in hot water
5. Water Capacity is 440 Liters but LPG is filled up to 350 Liters
6. Design Pressure: 17.5 Bar

| | 44KG LPG Cylinder | D Cylinder |
| --- | --- | --- |
| LPG Filling Capacity | 78 Liter | 350 Liter |
| No. Of Cylinders | 1 | 4 |
| Fittings | Non Standard | Standard |
| Overfill Protection Device | Not Available | Available |
| Inventory of extra cylinders | Required | Not Required |
| Handling | Needs frequent changeover | Not required |
| Hot Water Pouring | Common practice | Not required |
| Safety Relief Valve | Not present | Present |
| Gas Level Indicator | Not Available | Available |
| Liquid Off-take | Not Available | Available |
How to shift from Regular 44KG LPG Cylinders to D-Cylinder? or to have fresh installation of D-Cylinder?
D Cylinder Filling Operations Video
WE LAUNCHED
D-CYLINDER IN OMAN
SAFEST LPG CYLINDER IN THE SULTANATE WITH FEATURES LIKE RELIEF VALVE AND OPD VALVE
◎ From Lulu to Muscat Bakery. From Mumtaz Mehal to Shakespear Restaurant, everyone is using D-Cylinder
◎ More than 100 customers in Muscat, Sohar, Nizwa & Izki.
◎ Safest LPG Cylinder in Oman. Pay for what you use.
◎ D cylinders also eliminate manual cylinder handling and potential leakage from hoses thereby improving the work safety environment considerably.

INNOVATIVE PRODUCT
National Gas is the pioneering company that introduced the D Cylinder concept in Oman. The D-Cylinders are fixed in the gas bank, our LPG bobtail delivers the gas in the cylinder. The bobtails are fitted with flow meters to record how much LPG has been filled and same is invoiced to the client.
SUPPLY ASSUARANCE
National Gas has the largest fleet of bobtails, apart from strategically located Bulk storage spread over the Sultanate for reliable supply to D Cylinder customers that rely on uninterrupted energy availability for their business activities.
SATISFACTION GUARANTEED
National Gas follows strong internal procedures and scheduling systems that not only assure consistently high quality of LP Gas supply to its customers, but also ensure that clients never run out of gas.
Contact
For any kind of query, contact us with the details below.
+968 22084900
[email protected]
National Gas Company: Oneic Building, 2nd Floor, Al Khuwair, Muscat.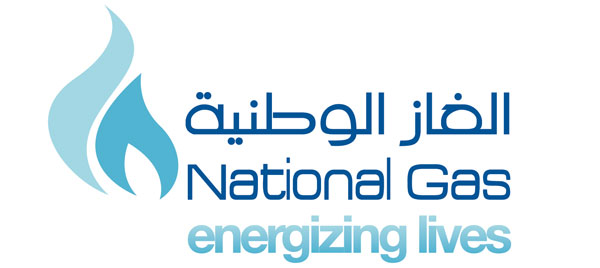 MUSCAT
Corporate Office
Reach out to us for any information that you require
+968 2444 6073
https://www.nationalgasco.net
GET IN TOUCH
Follow Our Activity
Check the latest news and projects sections to know more about what we are currently working on!