Enhanced Oil Recovery
National Gas is providing enhanced oil recovery ( EORS) services. It is also called tertiary recovery. This is the process of extracting the crude oil from an oil field that can't be extracted differently.
EOR Projects-Savings
Enhanced oil recovery( EOR), also called tertiary recovery, is the process of extracting the crude oil from an oil field that can't be extracted differently. EOR can extricate 30% to 60% or more of a reservoir's oil.
Below are some other benefits what a customer can have with Enhanced Oil Recovery System.
ROI Of 3-6 months
Minimum 40% savings on Fuel cost
Environment Friendly/Green Fuel
Enhanced Oil Recovery Project
Process we follow
Steam Injection
To reduce its viscosity and/or vaporize part of the oil and thus decrease the mobility ratio.
The increased heat reduces the surface tension and increases the permeability of the oil.
The heated oil may also vaporize and then condense forming improved oil.
Steam Flooding
Heat is introduced to the reservoir by pumping ,steam is pumped into the well with a pattern similar to that of water injection.
Eventually the steam condenses to hot water; in the steam zone the oil evaporates, and in the hot water zone the oil expands.
Oil expands, the viscosity drops, and the permeability increases. This is the principal enhanced oil recovery program in use today.
Client Information
Fuel requirement for OTSG-on the basis of Flow rate, and input pressure
Understanding the process: Batch /Continuous process
Back Up Requirement/Buffer Stock required by the customer
EOR Projects-Equipment Selection
Vaporiser is selected on the basis of customers requirement: Mobile/Fixed Vaporiser
Selection of tanks : Movable(Wheel Mounded)/Immovable Tanks as per site demand
Burner Selection on basis of flow rate.
ROI of 3 to 6 months with savings upto 40%
Contact
For any kind of query, contact us with the details below.
+968 22084900
[email protected]
National Gas Company: Oneic Building, 2nd Floor, Al Khuwair, Muscat.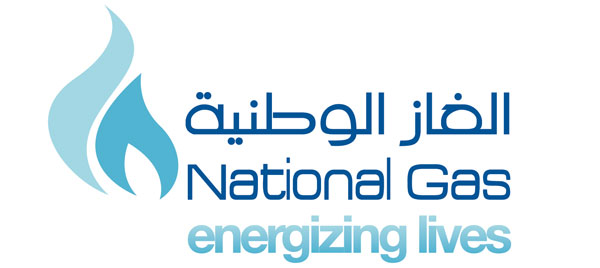 MUSCAT
Corporate Office
Reach out to us for any information that you require
+968 2444 6073
https://www.nationalgasco.net
GET IN TOUCH
Follow Our Activity
Check the latest news and projects sections to know more about what we are currently working on!