Commercial Propane
National Gas Company is a reliable Source for Commercial Grade Propane/ Industrial grade propane for applications such as Post Weld Heat Treatment, Stress Relief operations and other commercial & industrial applications requiring high heat value.
Propane Supply
National Gas Company offers supply of propane in both cylinders and in Bulk. Propane in cylinders is supplied in 44KG cylinders.

If the requirement of propane is high, we also supply propane in bulk quantity in our semi trailers equipped with safety equipment and vaporizers.

We can supply different ratios of commercial grade propane ranging from 60%, 70% up to 90%. If there is a specific requirement of propane we can match that.
WE HANDLE
MORE THAN 350,000 MT ANNUALLY
FROM OUR 11 LPG PLANTS IN OMAN, UAE & MALAYSIA.
◎ Largest LPG storage in the Sultanate of Oman - 2600 MT
◎ Largest fleet of LPG tankers and bobtails in the Sultanate of Oman - 22 LPG tankers and 10 LPG bobtails
◎ ISO Certifications: 9001 – 2015, 14001 – 2015, 18000 - 2007
◎ First ever SNG system commissioning in GCC

SUPPLY CHAIN
National Gas has the largest fleet of Bulk tankers and bobtails, apart from strategically located Bulk storage spread over the Sultanate for reliable supply to industries that rely on uninterrupted energy availability for their manufacturing activities.
QUALITY SERVICE
National Gas follows strong internal procedures and systems that not only assure that consistently high quality of LP Gas is supplied to its customers, but also that the scheduling process assures that clients never run out of gas.
TECHNICAL EXPERTISE
Also National Gas has the technical expertise to advice customers on operational and safety issues to ensure that their Bulk installations are maintained at the highest international standards of efficiency and safety that is so critical for a fuel such as LP Gas.
Contact
For any kind of query, contact us with the details below.
+968 22084900
[email protected]
National Gas Company: Oneic Building, 2nd Floor, Al Khuwair, Muscat.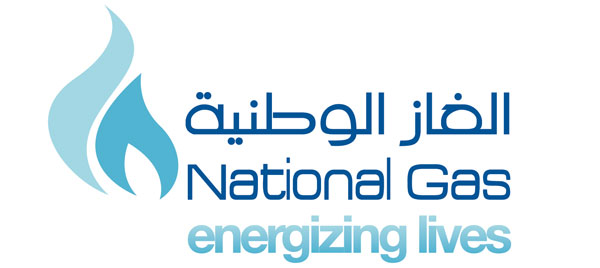 MUSCAT
Corporate Office
Reach out to us for any information that you require
+968 2444 6073
https://www.nationalgasco.net
GET IN TOUCH
Follow Our Activity
Check the latest news and projects sections to know more about what we are currently working on!